With the experience we gained from 2013, we decided to turn the notch up a little. We are using 2014 as a test bed year for several of our in-house project. Several of our game designers and artists have been brainstorming to try things out. But we can't do that unless we have more food and beer 

Another LiKStudio party at our office! We are definitely not trying to find excuses for partying, nope, we are not.
Food, food and more food! Yamaguchi-san, sitting besides the game designers, stoning away after a day's hard work.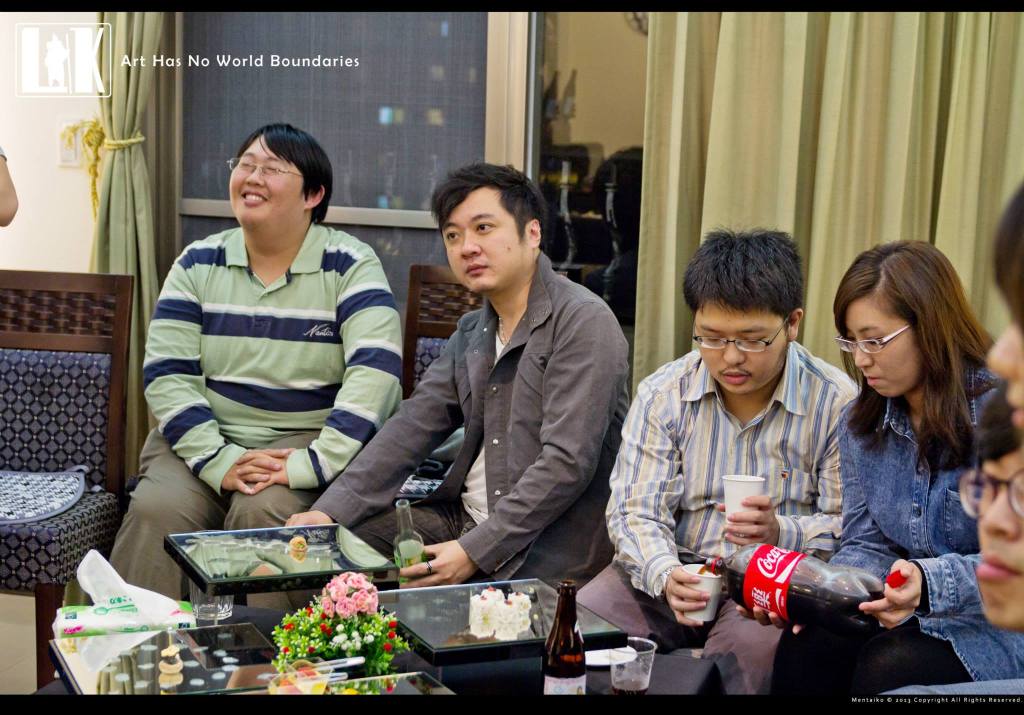 Zhifan, who is a game designer for table top games, teaching the kid how to play his game.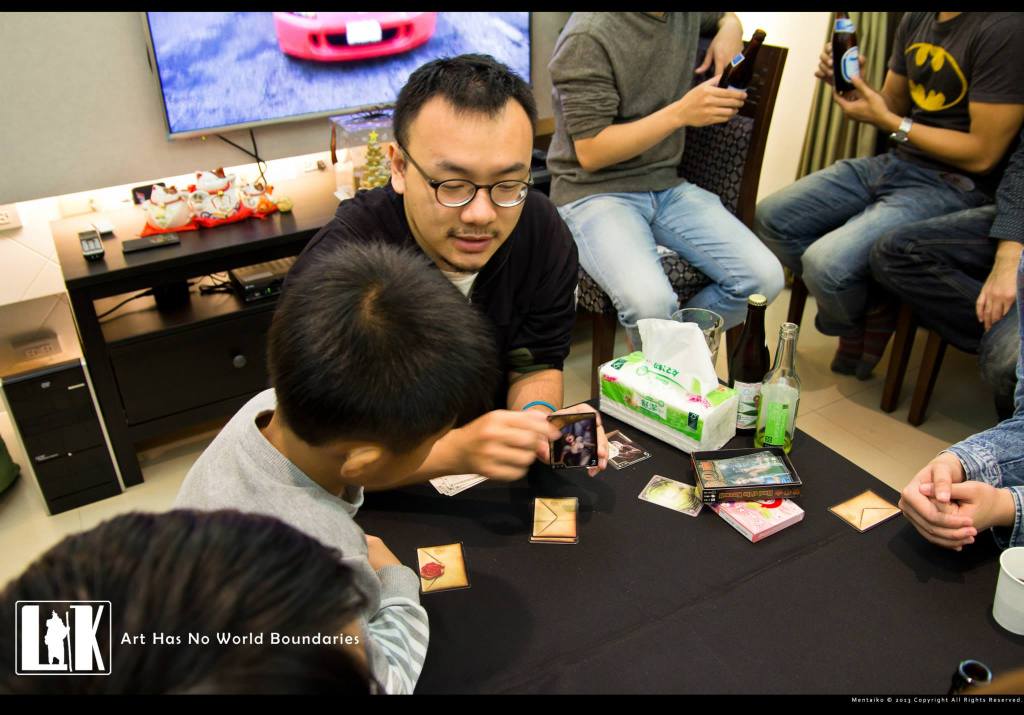 And the rest join in the fun.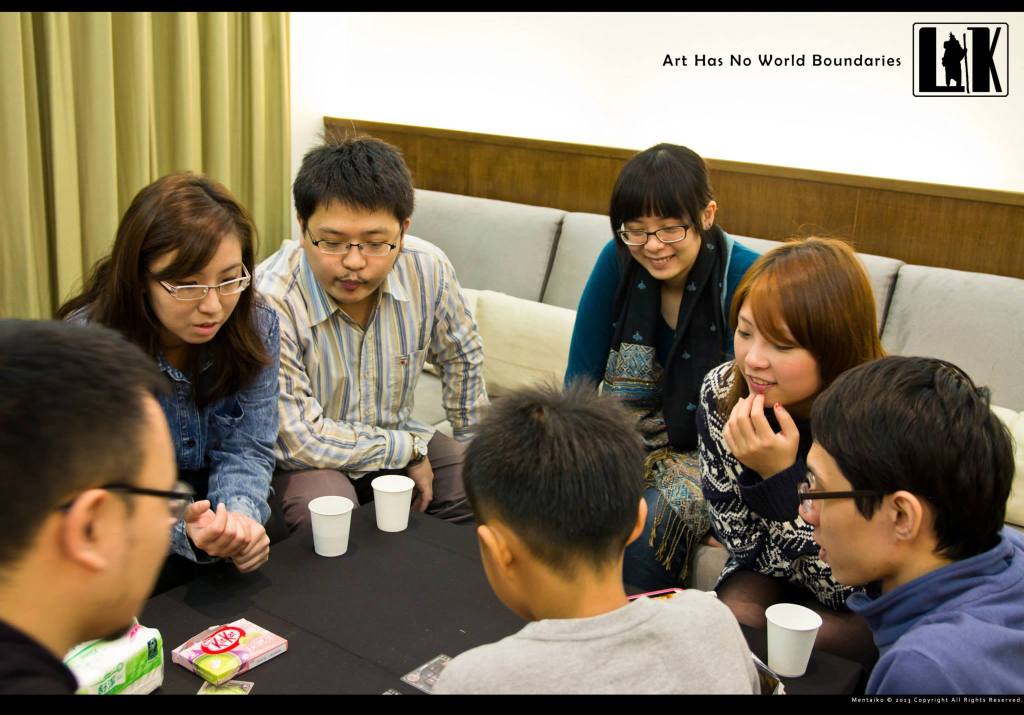 This is Momo, one of the three studio cats, complaining that we are too noisy for his nap.